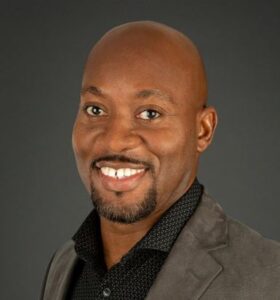 Mr. Welch brings a wealth of experience to the Durham Regional Police Services Board, combining a project and change management, strategy, governance and financial background, to deliver insights that will help drive informed decisions, as well as guiding the efficient implementation of those decisions across the Service and the community.
Having worked and advised in public, private and family owned businesses within a variety of industries, Mr. Welch has provided a wide range of experience which equips him to effectively engage and collaborate with his fellow Board colleagues and members of the Service at all levels. Mr. Welch has spent more than 10 years in the financial services sector working in IT delivery and as a manager of business transformation. He is a graduate of York University with a Bachelor degree in Environmental Studies, and also holds a Master of Science degree in Project Management. He is an avid basketball fan and enjoys travelling, both locally and internationally.
Mr. Welch is excited for the opportunity to contribute to his community and he is passionate about assisting in its continued progress by supporting the growth and development of the DRPS within Durham Region.